Our Skoota was beautifully built by Josh Turner of Wheelhouse Woodworks. He agreed to help me build a Duo in the 2 day Edensaw Boatbuilding Challenge, which is part of the Port Townsend Wooden Boat Festival in September.


We used okoume plywood, clear douglas fir timber and epoxy, so the Duo is as good as it can be, despite the two day build time. However although it is epoxy coated inside and out it is not faired and painted. It is the standard rowing version. However it is possible to fit a sailing rig and even to make it a nesting boat.
I know it is a fantastic boat.  We used 6 different woods, sapele gunwales, maple rowlock blocks, cedar stem, clear sitka spruce framing and dark wood for trim details. However I already have a Duo!
So I am selling the one we built. It is available now for USD1200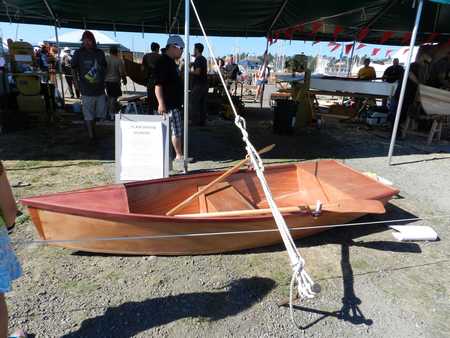 I feel that is a very good deal, especially if you compare it to similar 10ft rowing boats sold as kits, whereas the Duo will be structurally complete.
So if you ares interested in buying it, please contact me.